Hi, I'm Claire Taylor, Welcome to my website. You can visit my ARTIST page to learn more about me and my dolls. You can visit my Frequently Asked Questions to find answers to the common questions. Please click on the pictures below to be take to the doll's page where you will see all the information about them. You can click on the links above to visit the various pages here on my website.
Lihwa Available NOW
Now Available Jenna Solid Silicone Kit
JanJan Silicone Bonus Baby will be available soon
Carla full silicone micro preemie available soon
Charles micro preemie full silicone doll available soon
The dolls below are already Sold
The pictures are still available for you to see Dolls I did in the past.Click on the pictures to visit their web page.
One Little Princess Doll a doll is Sold Out
JanJan Silicone Ethnic girl Baby has been adopted
Jenna Prototype 2 has been adopted
Jenna is available on eBay, her auction ends 11-3-15
Andrew Full Silicone baby doll
Olivia Full body Silicone Baby SOLD OUT
Faith Full silicone doll Sold Out
Olivia Full body Silicone Baby Awake and Asleep Sold out
Hope Full Silicone Doll Sold out
Leigh Kewy Awake Silicone Kit Sold Out
Hope Is available on eBay Sold
Leigh Kewy Silicone Kit Sold Out
Finley Huti #5 Now on eBay Sold
William silicone kit "Sold Out"
Zadia's Auction ends Mar 31, 2013 Sold
Prototype 2 Zhen Asleep Available on eBay SOLD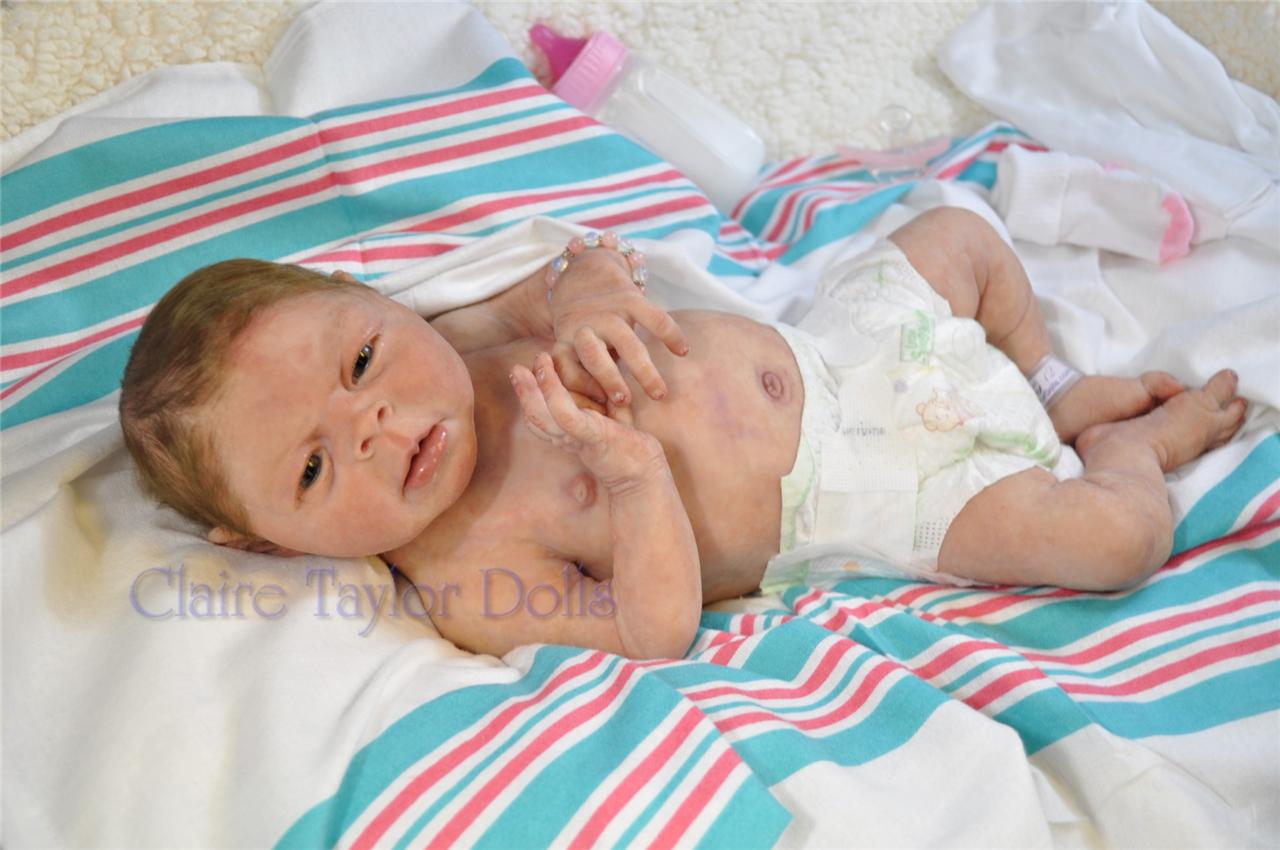 Click the picture above to visit my full body silicone dolls page to see all my solid silicone full body babies I have produced for Claire taylor Dolls.
The dolls below are all sold out...