Frequently Asked Questions
See Frequently Asked Questions to find out more about my dolls.12-13-13

I will put up the BUY NOW button as soon as new dolls are available, Please click here to visit her page.
Carla full silicone micro preemie
Charles micro preemie full silicone doll
Olivia Full body Silicone Baby Awake and Asleep
Leigh Kewy Silicone Kit now available
This baby Finley is the last in an edition of only 5 dolls. If you are interested in adopting Finley, click on the link above to visit her auction. Finley's auction ends May 19, 2013
William silicone kit "Sold Out"
Zadia's Auction ends Mar 31, 2013
Prototype 2 Zhen Asleep Available on eBay
Zhen's auction ends Nov 18, 2012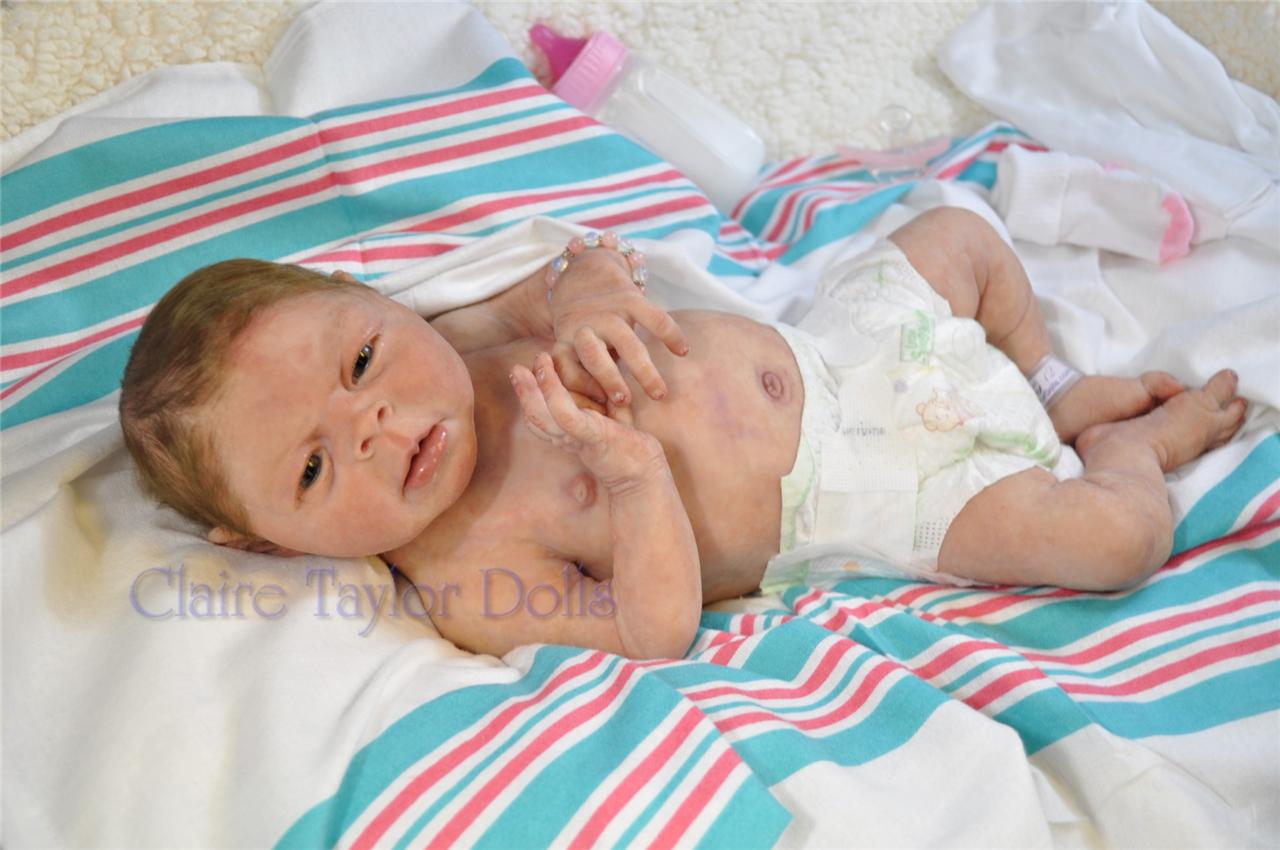 Click the picture above to visit my full body silicone dolls page to see all my solid silicone full body babies I have produced for Claire taylor Dolls.
Ellie Silicone Kit " Sold Out"
Petite Nesiah Silicone Preemie
Janika full body soft silicone baby
Click on pictures below to go to the doll's page
Click here to order Your Zasha Kit
Petite Nesiah Silicone Preemie !Still Available!
Petite Nesiah Silicone Preemie !Still Available
The dolls below are all sold out...
Click on the pictures to see their web page
Stefanie Solid Silicone Newborn
2010 DOTY Industry's Choice Winner