Adriana # 4 available.
Adriana is not rooted as yet. I will add her eyelashes and root her for you with your choice of hair color.
You can also get her as she is and root her yourself.
Rooted $1,150. Bald $950
The deposit for Adriana is $350 if you choose to do lay away.
Deposits and lay away is non refundable and will not be transferred to another doll.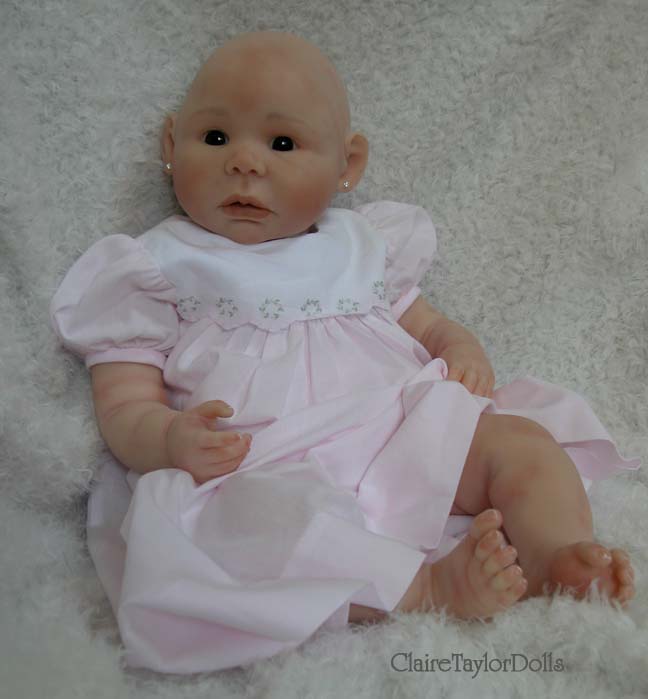 Examples of my rooted Adriana's